To meet the needs of those with mobility concerns, Sharps Sanitation provides customers with handicap accessible portable toilets in El Centro, CA. We're proud to be compliant with all standards set forth by the Americans with Disabilities Act (ADA) and will work with you to make sure any unique accessibility needs are met. Please don't hesitate to let us know about any special concerns you have and we'll be glad to put them to rest.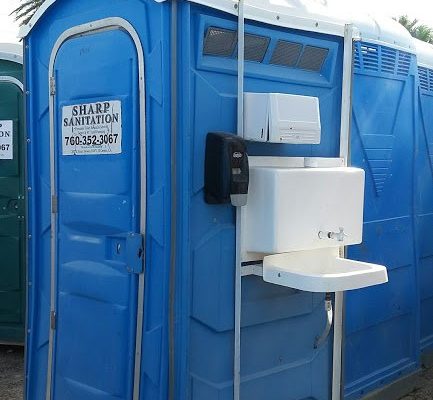 Our handicap accessible products are available for any event or occasion, for whatever duration you may need them. Come to us for:
ADA portable toilets:
Our handicap porta potties in El Centro, CA are large enough to accommodate those in wheelchairs or with other assistive walking devices. These units are larger than the standard portable toilet and offer other amenities such as grab bars for convenient use. They're also designed and proportioned to allow for greater mobility, making them an essential rental option for most events.
ADA portable handwashing sinks:
Hand washing is paramount! If you're booking ADA-compliant toilet rentals, don't forget handwashing stations as well. Our stations are designed to facilitate ease of use, from triggering soap dispensing to activating the water. They're designed for use by everyone.
Singles and doubles:
Our ADA-compliant portable toilets and handwashing stations come in single or double capacities, allowing you to plan for universal accommodation. When booking rentals with us, ask about singles and doubles for your guests and we'll be glad to advise where each might be appropriate. We're committed to helping you provide the very best in accommodations for your guests.
Contact Us
For ADA-compliant portable toilets and handwashing stations for your upcoming event, contact Sharps Sanitation today at 760-352-3067 to discuss your specific needs with us. We'll be happy to provide you with rental rates and terms for all ADA-compliant units.