Your home or business' septic system is one of its most underappreciated amenities… until something goes wrong! The best way to prevent septic issues is by keeping up on routine maintenance. That means calling Sharps Sanitation for scheduled septic pumping services in El Centro, CA. We'll pump your tank to restore the balance and keep your system working right.
In addition to pumping for on-site septic tanks, we're also equipped to service RVs. We welcome customers with RVs for on-site pumping and will empty your reservoir so you can hit the road again.
Commercial & Residential
Our septic pumping services are available to residential and commercial customers regardless of tank size and capacity. We're experienced with pumping on all types of tanks and take care to maneuver on your property so nothing is damaged or disturbed. We work quickly and pump with the knowledge of how to perfectly rebalance your tank's ecosystem. Make us your call for routine pumping and get the peace of mind that comes with a reliable, functional septic system.
On-Site & Mobile RV Pumping
For RV owners, we also offer RV septic pumping in El Centro, CA. We can come to wherever you're hooked up to pump your tank for your convenience. Or, if you're already on the road, swing by our facility to have your tank quickly pumped out. We'll make sure your tank is pumped properly and you're back on the road in no time at all. We're familiar with all makes and models.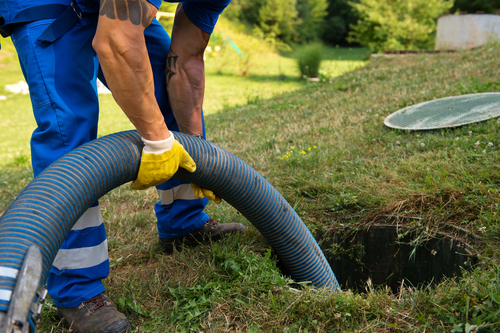 Contact us for Septic Pumping
Need septic pumping? If the time has come for this vital service, contact Sharps Sanitation today. We'll work with you to arrange a visit for tank pumping that's convenient for your schedule. We also welcome RV drivers for on-site pumping. Contact us today at 760-352-3067 to schedule service.